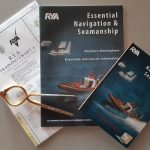 RYA Essential Navigation & Seamanship
April 9, 2021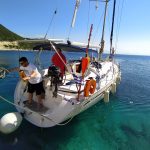 ICC Sail Preparation & Assessment
April 12, 2021
Description
The Catamaran Handling course is an one day practical course. The course starts at our base in Lefkada and is based around the Town Quay and Lefkas marina.
This course is a real confidence-builder for any sailor who has to deal with tight or difficult marina berths and anchoring in confined space and along-side mooring.
An essential course for skippers and crew!
We have maximum of 8 students on this course ensuring that each student gets the maximum possible attention.
Pre-Course
Experience
Some Skipper Experience
Assumed
Knowledge
Basic Yacht Handling Skills
Duration
1 day (09.00 – 17.00)
Minimum recommended Age
18 y.o
Students – Instructor ratio
8:1 max
Course
Syllabus
• Preparation for Berthing
• Anchoring techniques
• Berthing under windy conditions
• Alongside Mooring
• Entering & Departing marina berths
• Catamaran Handling in confined space
• Communication between crew
After the Course Ability
Handling Catamarans with confidence
Price
250 €
WHAT'S INCLUDED
Tea / coffee / snacks
V.A.T
WHAT'S NOT INCLUDED
Accommodation
Meals
HIGHLIGHTS
Essential course for skippers & crew with no catamaran experience
Anchoring and Berthing techniques
Gain confidence & Experience