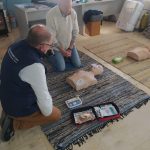 RYA First Aid Course
April 1, 2021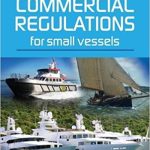 RYA PPR
April 9, 2021
Description
The SRC / VHF course is an online course supported by an RYA SRC/VHF instructor, followed by an assessment which takes between 30min and 1 hour. The assessment can be held at our classroom in Lygia or at any other RYA Recognised Centre (SRC/VHF Recognition). There is an exam fee of £60 (Pounds) which is paid directly to the RYA.
Once you book your place on the course we will send you the VHF RADIO (including GMDSS) Course Handbook G31 to read and you will get access to the RYA interactive website. At the end of the course you will receive an RYA SRC Certificate of online course completion which allows you to participate in the exams. The assessment will take about 1 hour, during which you will be tested on your home study and course content.
This course is ideal for skippers and crews of sailing yachts who want to hold an SRC radio operator's licence, in order to operate a short-range marine VHF radio with DSC (Digital Selective Calling). The SRC Radio operator's licence is a legal requirement for marine VHF users throughout the world and also one of the requirements for participating in RYA / MCA Yachtmaster practical exams.
Please note: The VHF/SRC course is delivered through the RYA's Interactive Site.
The course runs on PC, MAC and is also available through an iOS APP for an iPad/iPad Mini. Please check the full compatibility here.
Pre-Course
Experience
None
Assumed
Knowledge
Pre course reading of the VHF Radio (including GMDSS) Course Handbook ( G31 )
( approx. 3 hours )
Pre requisites in order to participate on the exams
•   RYA SRC Certificate of classroom course completion OR
•   RYA SRC Certificate of On-line course completion
Duration
•    Approx 6-8 hrs study time
•    1 hour assessment once online course has been completed
Minimum recommended Age
16 y.o
*under 16s may attend the course but cannot be issued with a licence
Students – Instructor ratio
Online course
A dedicated SRC/VHF instructor  supports the course
Course
Syllabus
•   Distress situations
•   Urgent situations
•   Safety situations
•   Routine communication
•   Phonetic Alphabet
•   Regulations & Rules
•   GMDSS System
After the Course Experience
Authority to operate a short range marine VHF radio with DSC ( Digital Selective Calling ) on a vessel
Licence Granted
( upon succesful completion )
GMDSS SHORT RANGE
Marine Radio Operator certificate of competence
Price
150 €
Extra Costs
60 £ ( license fee payable to the RYA)
What's Included
Access to the RYA Interactive website

Support by RYA VHF/SRC Instructors

RYA Course Handbook G31