Our Courses
ionianMode is a RYA Training centre providing RYA Practical and Shorebased training from their Lefkas Lygia Port base. Join us and take part in all our courses, at an RYA Recognised Training Centre with experienced and friendly instructors on hand to help you towards quality training. Learn with us!
You will find our available sailing courses below: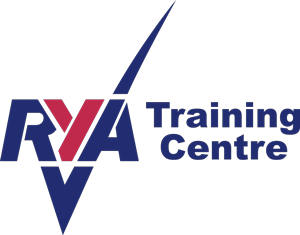 Practical Cources
During our RYA practical sail cruising courses you will sail to and overnight at nearby islands, bays and harbours. You will live aboard a school yacht, experience the joys of cruising in the Greek Islands, whilst gaining valuable qualifications.
Combined
This combination of theory and practical courses is aiming to train beginners in order to be able to skipper a yacht safely with confidence in familiar waters by day and experienced skippers for the Yachtmaster Coastal and Yachtmaster Offshore exams.
RYA Shorebased Courses
We provide a wide range of RYA shorebased courses, including navigation, meteorology, collision regulations and safety procedures in conjunction with radio communication. From Day Skipper right through to Yachtmaster.
Other Courses
We also provide ICC assessments by our qualified RYA qualified instructors in order to acquire an International Certificate of Competence.
WHY CHOOSE IONIANMODE?
Our team consists of experienced sailors and instructors who have spent many years working in the yachting industry worldwide. Expanding our knowledge as well improving our skippering skills and teaching techniques is a non stop procedure for us. We keep ourselves updated and qualified in order to provide good quality services and high standard training to our students.
The recreational sailors who will choose the ionianMode training centre to get qualified will have the chance to be trained by our experienced professional RYA instructors on one of our fully equipped and high standard yachts of our school. You will have the chance to combine training with holidays and we can guarantee that your instructor with his/her local knowledge will find the right way to provide high standard training and enjoyable time to the crew at the same time.
If you are looking to start a career as a professional skipper our experienced instructors will advice you on the steps you have to take in order to gain the necessary experience and qualifications through the variety of our provided courses and the mile building trips we organize. Once you get qualified you will be able to start your career either working for one of our partner companies localy or for one of the thousands yachting companies operating worldwide.