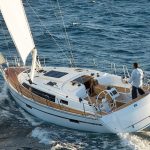 ICC ASSESSMENT
August 13, 2020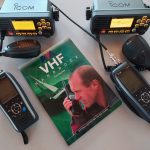 RYA SRC Marine Radio
April 9, 2021
Description
The RYA First Aid course is an one day shore-based course. The course starts at 09:00 and finishes approximately at 17:00. At the end of the course you will receive an RYA First Aid certificate.
This course is a must have for all skippers and crews of sailing and motor yachts and generally for everyone who is planning to spend time at sea . The RYA First Aid certificate is a requirement for participating on RYA/ MCA Yachtmaster practical exams.
This course is MCA approved and satisfies the requirements for Coastal Skipper Yachtmaster and Advanced Powerboat certificates of competence and some commercial work afloat.
This course will be held at our Lygia classroom in Lefkada. Our classroom is fully equipped with all the necessary materials and equipment in order to familiarise your self with the procedures of using an A.E.D and providing C.P.R as well with the equipment used by First Aiders
We have maximum of 8 students on this course ensuring that each student gets the maximum possible attention.
| | |
| --- | --- |
| Pre-Course Experience | None |
| Assumed Knowledge | None |
| Duration | 1 day ( 09:00- 17.00 ) |
| Minimum recommended Age | 18 y.o |
| Students – Instructor ratio | 8:1 max |
| After the Course Ability | To achieve a working knowledge of first aid for people using small crafts and to be able to support skippers of yachts and motor vessels. |
| Certificate Granted ( upon succesful completion ) | RYA First Aid certificate |
| Price | 150 € |
Course Syllabus
Assessment, immediate actions and priorities within first aid
Unconsciousness and the recovery position
CPR, including the use of an AED
Drowning
Breathing difficulties
Failure of circulation : SHOCK
Blood and control of bleeding
Recognition of internal bleeding
Angina and heart attack
Levels of response and the AVPU scale
Head injury : concussion & compression
Immersion hypothermia & cold shock
Seasickness & dehydration
Diabetic emergency
Seizures
Fractures , including spinal injuries
First aid kits
The contents and use of the Category C first aid kit
Medevac: the evacuation of a casualty by helicopter
Weil's disease, blue-green alge, child CPR, marine stings, fish hooks etc
Advice or assistance by Radio
WHAT'S INCLUDED
RYA First Aid Handbook ( FAB )
Tea / coffee / snacks
V.A.T
WHAT'S NOT INCLUDED
Accommodation
Meals
HIGHLIGHTS
The First Aid certificate is a requirement for Yachtmaster practical exams
Ideal for skippers and crews and generally for those planning to spend time at sea
Get In Touch