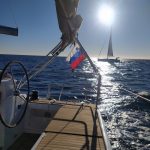 Yacht Delivery
February 12, 2022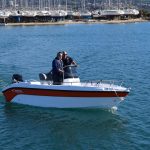 RYA & ICC Certificates in Greece
March 16, 2022
Learn to sail holidays in the Ionian is one of the best ways to spend your summer holidays. Ideal for families, friends, or individuals who want to combine training with holidays among the most beautiful islands of Greece. By joining our RYA practical courses you will have the chance to sail with one of our fully equipped training yachts. . Our RYA instructors have many years of experience and deep local knowledge. Your instructor will make sure that your learn to sail holidays will be a fantastic experience. You will visit the most beautiful islands of the Ionian and every night you will be in a different port. On our daily routine, we stop for lunch and swim in one of the idyllic bays of the area and we sail every afternoon to our daily destination.
Training holidays for families or friends Choose your training yacht and combine training with holidays
Training holidays for individuals Join one of our training yachts together with other individuals and combine training with holidays
Skipper Course For those who want to become skippers the recommended course is the RYA Day Skipper Course. The RYA Day Skipper practical course is ideal for those who want to be able to skipper a yacht safely with confidence. At the end of this course, you will be able to skipper a yacht in short passages.
Experienced course if you already hold the Day skipper certificate the RYA Coastal skipper course is the next level. The RYA Coastal Skipper course is the ideal practical course to follow the RYA Day Skipper. It is also considered as the stepping stone to an MCA / RYA examination. An already qualified and experienced sailor will get the confidence to undertake longer and more difficult passages, as this course is designed by aiming exactly on this.
Contact us at info@ionianmode.com. Our team will help you to choose the right course and tuition yacht for you, your family, and your friends