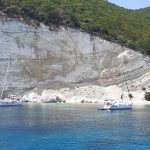 RYA Competent Crew course
March 7, 2021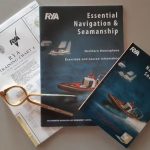 RYA Online Courses with the support of ionianMode
April 13, 2021
We are glad to announce that our Training Centre got the RYA recognition for running RYA First Aid course in Greece.
The RYA First Aid course is a one-day shore-based course. This course is a must-have for all skippers and crews of sailing and motor yachts, and generally for everyone who is planning to spend time at sea. The RYA First Aid certificate is a requirement for participating in RYA/MCA Practical exam. This course is MCA approved and satisfies the requirements for Coastal / Offshore Skipper Yachtmaster and Advanced Power certificates of competence. By attending this course you will not just get a certificate, you will be trained to be a first aider. You will learn how to act as a first aider and what your responsibilities are. You will learn how to assess an emergency situation, protect yourself and bystanders from danger, get help, prioritize treatment and how to minimize infection risks. The course syllabus covers a variety of emergency situations associated with the marine environment.
This course will be held at our Lygia classroom in Lefkas. Our classroom is fully equipped with all the necessary materials and equippment needed to familiarise your self with the emergency procedures of using an AED and performing CPR to a casualty.
Why should you take a First Aid Course ?
First Aid is defined as the help given to a sick or injured person until full medical treatment is available. Effective emergency treatment before professional help arrives can go along way to reducing the effects of illness and injury and indeed save someone's life!!!!
The 2021 First Aid course dates will be announced as soon as we have a clear picture regards the COVID-19 restrictions.
If you have any questions about the course, do not hesitate to contact us. We will be happy to answer your questions